Archive for December 2014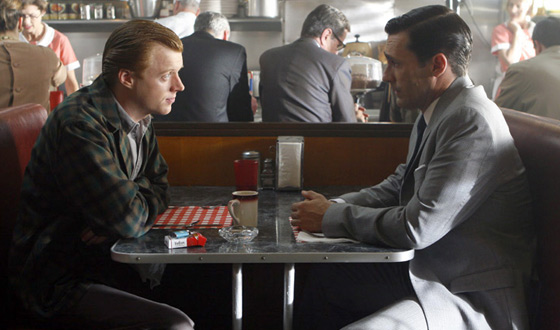 During this weekend's trio of encores, Mad Men fans should expect the unexpected. This week's episodes, resuming Sunday at 6AM/5c, contain some of the series' most surprising moments: Don audaciously kisses a client, Rachel Menken (Season 1, Episode 3 "Marriage of Figaro"), Betty clips a piece of her pristine … Read the rest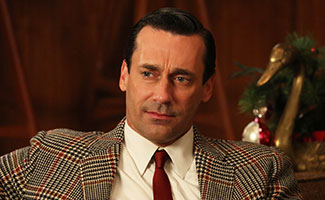 This week, it was announced that Jon Hamm will appear in Black Mirror: White Christmas on Christmas Day, while Matthew Weiner will receive an International Emmy Award. Plus, Jessica Paré discusses how she felt when Mad Men wrapped for good. … Read the rest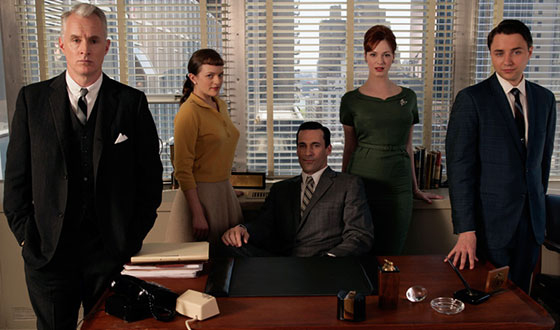 "What you call love was invented by guys like me… to sell nylons."
It's been seven years since Don Draper uttered that now-famous line and fans first fell for Mad Men's world of '60s advertising. Now you can relive … Read the rest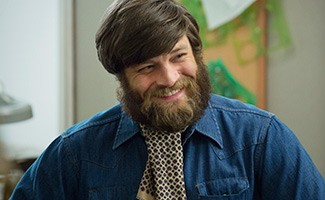 This week, Jon Hamm will sit down with Craig Ferguson during The Late Late Show's final month, while Entertainment Weekly touts the upcoming Mad Men marathon. Plus, Jay R. Ferguson expresses how he feels about Mad Men ending. Read … Read the rest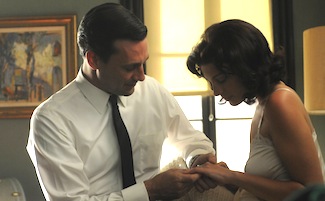 This week, The Wall Street Journal spotlights Jon Hamm's cat-themed appearance on a Comedy Central show, while Kelly Ripa and Michael Strahan performed a Mad Men skit on their Halloween episode. Plus, Hamm talks up Elisabeth Moss' film, The One … Read the rest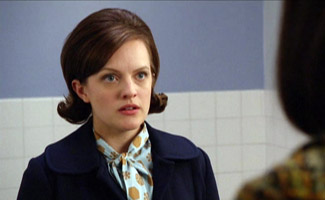 This week, Elisabeth Moss speaks with Time, while Matthew Weiner explains how he chose Mad Men's theme song. Plus, Kiernan Shipka lands a new movie role. Read on for more:
• Time interviews Elisabeth Moss, who calls her … Read the rest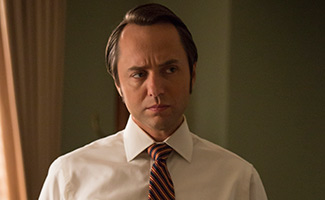 This week, Vincent Kartheiser and Elisabeth Moss talk about their characters' endings to Vulture and Crave Online, respectively, while Matthew Weiner lauds Kiernan Shipka's acting in the last seven episodes. Plus, Access Hollywood goes behind the scenes of Robert Morse's … Read the rest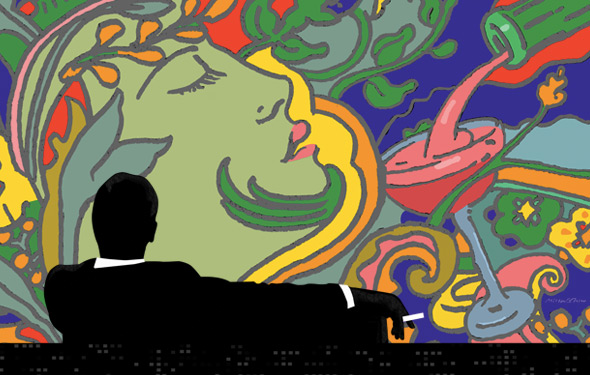 "MAD MEN is only getting better." – The Wrap
Prepare for the final episodes of television's most celebrated show with today's release of MAD MEN: The Final Season, Part 1 on DVD, Blu-Ray, and Digital HD.
It's 1969 and … Read the rest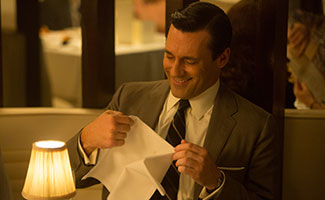 This week, The Hollywood Reporter names Matthew Weiner one of its power showrunners for the year, while Jon Hamm talks about his fellow St. Louis Cardinals fans with Sports Illustrated. Plus, Elisabeth Moss speaks with The Huffington Post about … Read the rest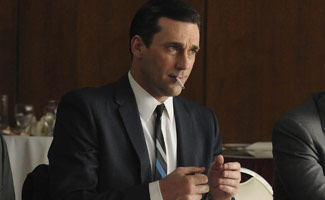 This week, USA Today has a series of Jon Hamm's bloopers from Million Dollar Arm, while Elisabeth Moss is the cover girl for the fall issue of Marie Claire's Branché. Plus, Vincent Kartheiser's play is in previews off-Broadway. … Read the rest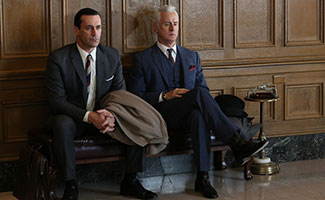 This week, Jon Hamm will appear in Black Mirror's Christmas special, while John Slattery joins the cast of two movies. Plus, Newsweek cites Mad Men in an article about the comeback of the suit. Read on for more:
• … Read the rest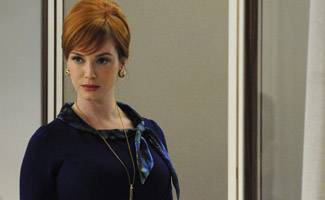 This week, Elisabeth Moss books a new movie, while Jon Hamm helps the White House fight sexual assault. Plus, The Hollywood Reporter features Vivienne Westwood and her muse, Christina Hendricks. Read on for more:
• Deadline reports that Elisabeth Moss … Read the rest