Archive for February 2015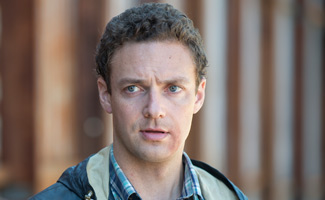 Ross Marquand, who plays Aaron on AMC's The Walking Dead, talks about keeping his role on the show a secret and whether the group should trust Aaron.
Q: Your arrival was a big deal among fans. What's it like … Read the rest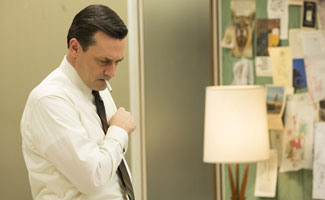 This week, iconic items from Mad Men will head to the Smithsonian, while Elisabeth Moss is profiled by The New York Times. Plus, Matthew Weiner discusses the new Season 7 poster with Vulture. Read on for more:
• … Read the rest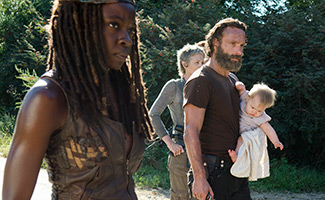 This week, Andrew Lincoln and Danai Gurira discuss Alexandria, while Flaunt features Norman Reedus in a photo shoot. Plus, Ross Marquand provides some insight into Aaron and talks about playing the show's first gay male character. Read on for more:… Read the rest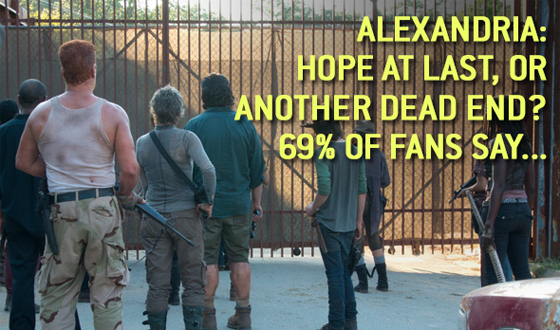 In last Sunday's Episode 511 of The Walking Dead, Rick's group finds a potential new home, Alexandria. 69% of fans said it represents hope at last for the survivors. Feel differently? Browse The Walking Dead Story Sync to cast … Read the rest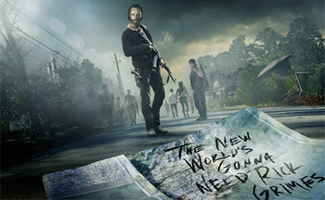 Great news for fans of The Walking Dead: AMC announced today that the Season 5 Finale will be extended to 90 minutes, serving up an extra 30 minutes of walker-filled mayhem before the series breaks for the summer. The Season 5 … Read the rest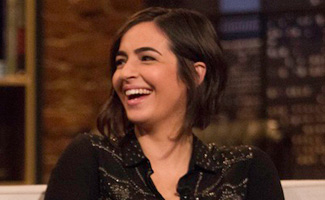 This Sunday at 10/9c, AMC's live The Walking Dead after show Talking Dead airs at 10/9c — immediately following The Walking Dead Episode 512, "Remember." Joining host Chris Hardwick this week will be cast member Alanna Masterson (Tara), Co-Executive Producer Denise Huth, … Read the rest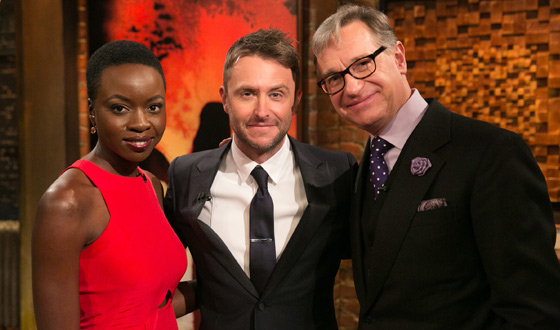 Want more Talking Dead? Watch these exclusive video highlights and a bonus scene featuring Chris Hardwick and his guests, Danai Gurira (Michonne) and director Paul Feig (Bridesmaids).
Bonus Scene: Talking Dead: Episode 511
Danai talks about … Read the rest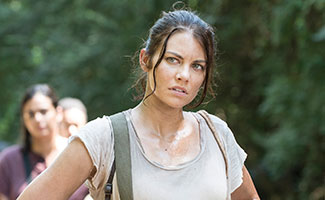 This week, Lauren Cohan and Sonequa Martin-Green discuss last Sunday's episode, "Them," and grieving for their on-screen siblings, while Ross Marquand talks about Aaron with Entertainment Weekly. Plus, MTV is moved by Rick's "We Are The Walking Dead" speech. … Read the rest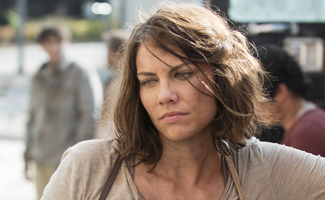 Lauren Cohan, who plays Maggie Greene on AMC's The Walking Dead, talks about losing her on-screen family and her brilliant plan for outsmarting walkers.
Q: You've totally abandoned the farm girl look! How do you feel about that?
A: … Read the rest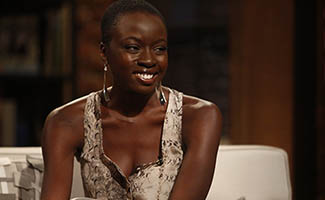 This Sunday at 10/9c, AMC's live The Walking Dead after show Talking Dead airs at 10/9c — immediately following The Walking Dead Episode 511, "The Distance." Joining host Chris Hardwick this week will be cast member Danai Gurira (Michonne), plus director Paul … Read the rest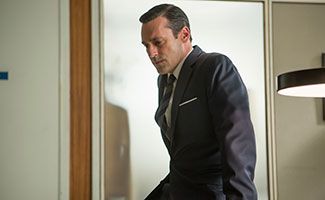 This week, Jon Hamm appears on the Emmy Magazine cover, while Rolling Stone highlights the Mad Men: Fan Cut contest, in which fans can recreate the pilot. Plus, Christina Hendricks tells InStyle what she took from the Mad Men… Read the rest