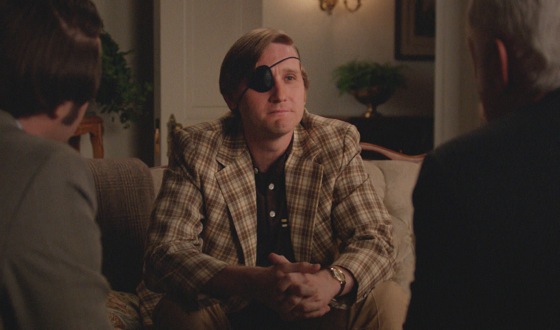 Aaron Staton, who plays Ken Cosgrove on AMC's Mad Men, talks about his infamous tap dancing scene and keeping his eyepatch after filming.
Q: You've been with Mad Men since Season 1. What's the most surprising thing you've discovered … Read the rest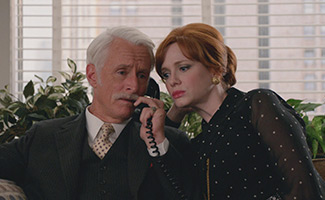 This week, Jared Harris speaks with several publications about returning to direct a Mad Men episode, while The New York Times interviews John Slattery. Plus, Elisabeth Moss gets a Tony nod. Read on for more:
• Jared Harris tells The … Read the rest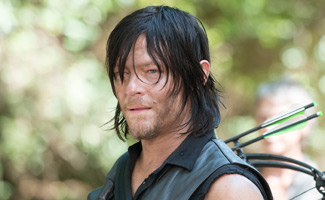 This week, Norman Reedus explains Daryl and Carol to E! Online, while Andrew Lincoln talks about the emotional resonance of the deaths on The Walking Dead. Plus, Gale Anne Hurd strikes a deal for a Bravo miniseries. Read … Read the rest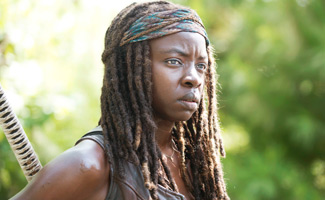 Danai Gurira, who plays Michonne on AMC's The Walking Dead, talks about being without her sword and trying to save Tyreese's life.
Q: Robert Kirkman told us about bringing Michonne's backstory onto the series. What did you think about her … Read the rest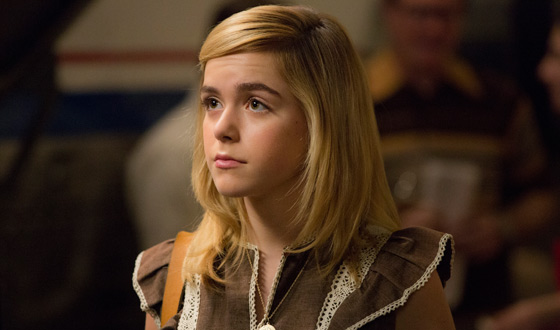 Kiernan Shipka, who plays Sally Draper on AMC's Mad Men, talks about saying goodbye to her on-screen parents and Sally's reunion with Glen.
Q: You basically grew up onscreen. Do you still remember your first day on set and … Read the rest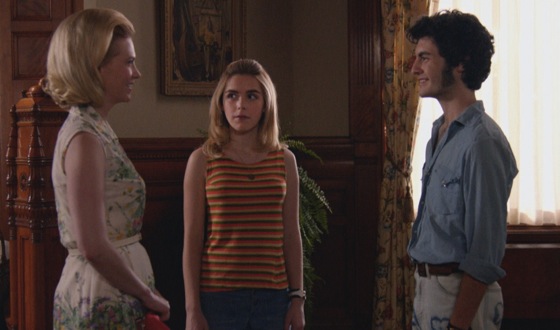 I keep forgetting guys in the '70s had jeans I would still wear now. Witness Glen's to-die-for bell bottoms, with bleached-out flowers that Paula probably drew herself on the ride to Castle Francis. Joan's babysitter had a very similar pair; … Read the rest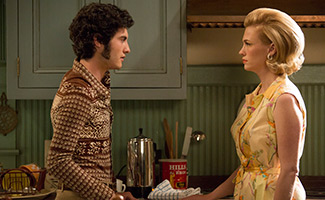 This week, Matthew Weiner comments on Don's weakness, while January Jones discusses Betty and her relationships with Glen and Sally. Plus, Jennifer Getzinger talks about directing the latest episode, "The Forecast." Read on for more:
• Reporting from the French … Read the rest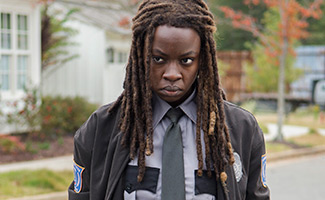 This week, Andrew Lincoln, the cast and creators talk about dying on The Walking Dead, while the London Evening Standard gets Danai Gurira's take on Michonne. Plus, The Oregonian deems Andrew Lincoln and Melissa McBride underrated. Read on for … Read the rest
Betty didn't recognize Glen on last night's episode — did you? To see first-hand how much the "kids" of Mad Men have changed, slide the arrows to the left or right in the images below to reveal then, and now.… Read the rest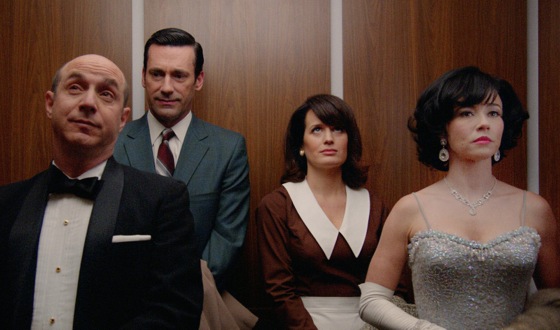 Fire and brimstone, cigarettes and stilettos — in this episode of Mad Men, they're basically all the same. Biblical notions of justice and vengeance come raging through Don's life. There's often an eerie quality to the show that hints at … Read the rest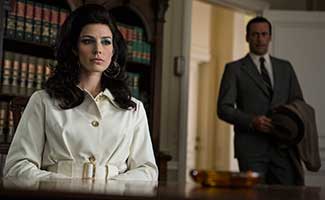 This week, Jessica Paré talks about Megan, Don and the million-dollar check, while Elizabeth Reaser speaks to the mystery of Diana. Plus, Variety interviews Michael Uppendahl about directing this week's episode, "New Business." Read on for more:
• The Hollywood … Read the rest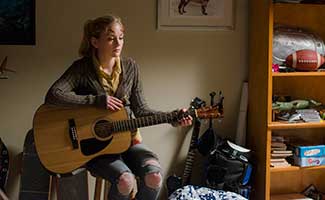 This week, Robert Kirkman teases Rick and Morgan in Season 6, while Greg Nicotero is interviewed by Empire's podcast. Plus, Emily Kinney tells The Hollywood Reporter about the difference between playing Beth and her The Flash character. Read on … Read the rest