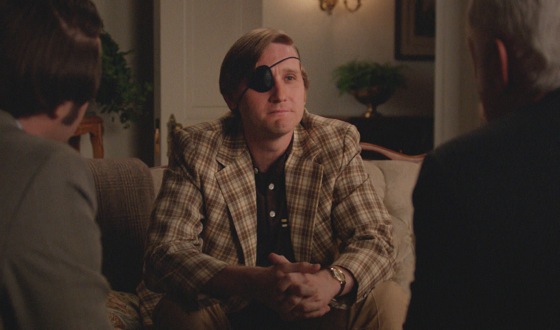 Aaron Staton, who plays Ken Cosgrove on AMC's Mad Men, talks about his infamous tap dancing scene and keeping his eyepatch after filming.
Q: You've been with Mad Men since Season 1. What's the most surprising thing you've discovered … Read the rest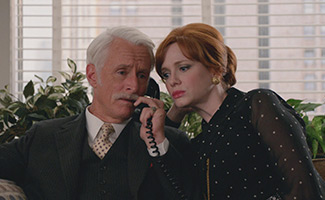 This week, Jared Harris speaks with several publications about returning to direct a Mad Men episode, while The New York Times interviews John Slattery. Plus, Elisabeth Moss gets a Tony nod. Read on for more:
• Jared Harris tells The … Read the rest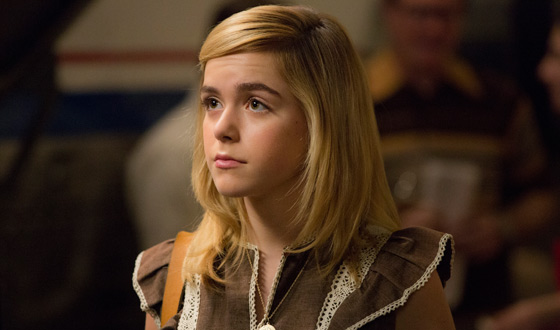 Kiernan Shipka, who plays Sally Draper on AMC's Mad Men, talks about saying goodbye to her on-screen parents and Sally's reunion with Glen.
Q: You basically grew up onscreen. Do you still remember your first day on set and … Read the rest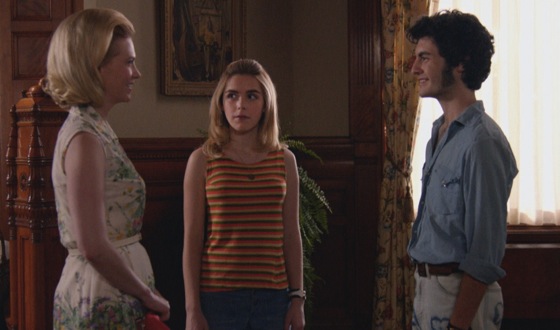 I keep forgetting guys in the '70s had jeans I would still wear now. Witness Glen's to-die-for bell bottoms, with bleached-out flowers that Paula probably drew herself on the ride to Castle Francis. Joan's babysitter had a very similar pair; … Read the rest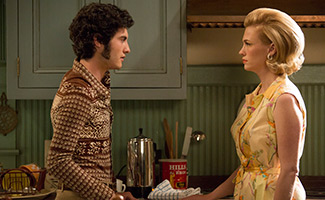 This week, Matthew Weiner comments on Don's weakness, while January Jones discusses Betty and her relationships with Glen and Sally. Plus, Jennifer Getzinger talks about directing the latest episode, "The Forecast." Read on for more:
• Reporting from the French … Read the rest
Betty didn't recognize Glen on last night's episode — did you? To see first-hand how much the "kids" of Mad Men have changed, slide the arrows to the left or right in the images below to reveal then, and now.… Read the rest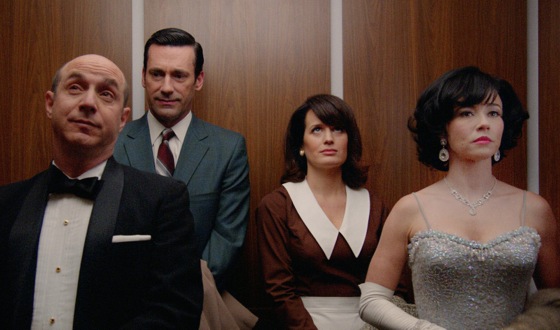 Fire and brimstone, cigarettes and stilettos — in this episode of Mad Men, they're basically all the same. Biblical notions of justice and vengeance come raging through Don's life. There's often an eerie quality to the show that hints at … Read the rest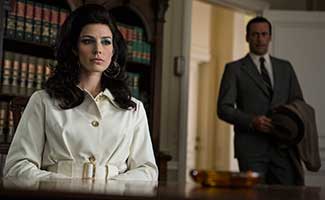 This week, Jessica Paré talks about Megan, Don and the million-dollar check, while Elizabeth Reaser speaks to the mystery of Diana. Plus, Variety interviews Michael Uppendahl about directing this week's episode, "New Business." Read on for more:
• The Hollywood … Read the rest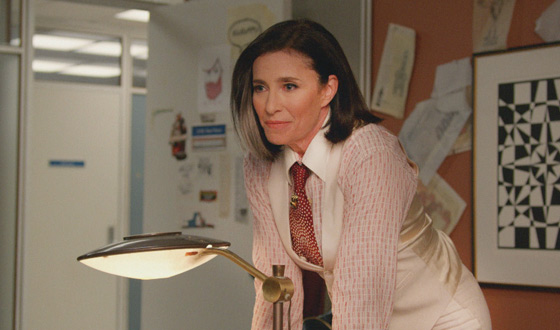 Actress Mimi Rogers, who played Pima Ryan in Episode 709 of AMC's Mad Men, talks about keeping her role on the show a secret and putting together a tailored wardrobe.
Q: How were you approached to play the part … Read the rest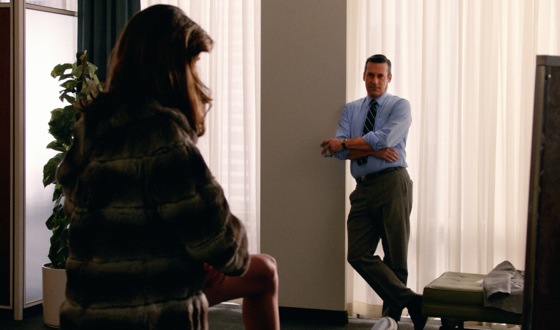 Jon Hamm has inhabited Don Draper for seven seasons. Now, he gives his take on the Final Episodes, including what has — and hasn't — changed since he first took on the role.
Q: What do you think Don has … Read the rest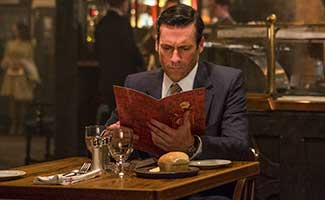 This week, Matthew Weiner and Maggie Siff are interviewed about Rachel Menken Katz's return, while Aaron Staton discusses Ken's firing and hiring. Plus, John Slattery's take on Roger's mustache and Elisabeth Moss on Peggy's date. Read on for more:
• … Read the rest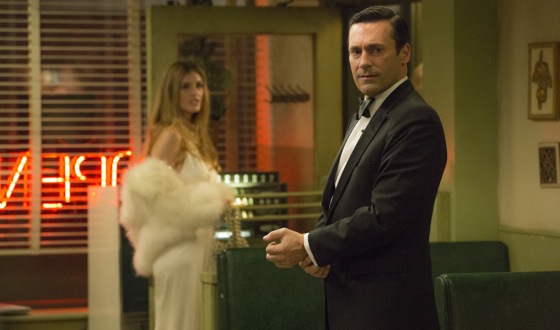 It's Season 7 and Don Draper is still selling fur, smoking Lucky Strikes, and having anonymous sex. He's still the office's creative overlord. And he's still kept awake by Rachel Menken. Is that all there is? Hardly. Because here's the … Read the rest