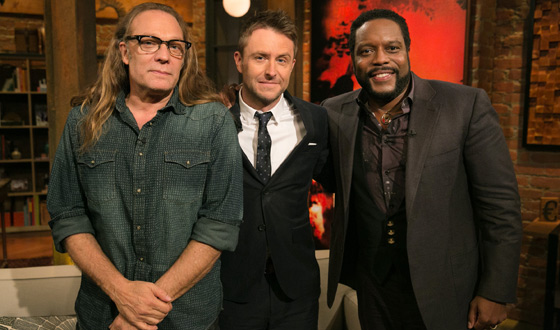 Want more Talking Dead? Watch these exclusive video highlights and a bonus scene featuring Chris Hardwick and his guests, Chad L. Coleman (Tyreese) and Greg Nicotero.
Bonus Scene: Talking Dead: Episode 509
Chad L. Coleman sums up his experience on The Walking Dead in one word, while Greg Nicotero talks about the most rewarding episode he's directed thus far.


Highlights: Episode 509: Talking Dead: Tyreese's Hallucination
Chad L. Coleman talks about the significance of Tyreese's hallucination scene and visualizing The Governor in Episode 509 .


Click here to see photos from the midseason premiere of Talking Dead.
Powered by WPeMatico