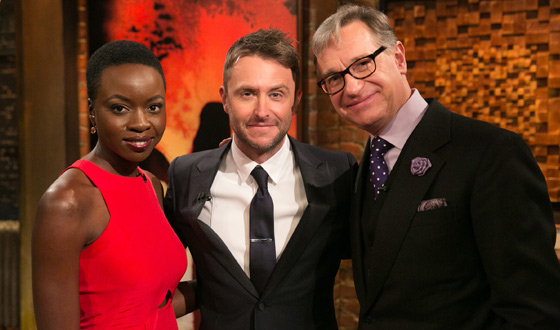 Want more Talking Dead? Watch these exclusive video highlights and a bonus scene featuring Chris Hardwick and his guests, Danai Gurira (Michonne) and director Paul Feig (Bridesmaids).
Bonus Scene: Talking Dead: Episode 511
Danai talks about Michonne's newfound sense of optimism, while Paul Feig speculates about how long he'd last during an apocalypse.


Highlights: Episode 511: Talking Dead: Alexandria
Danai Gurira discusses Michonne's feelings about going to Alexandria.


Click here to see photos from the latest episode of Talking Dead.
Powered by WPeMatico