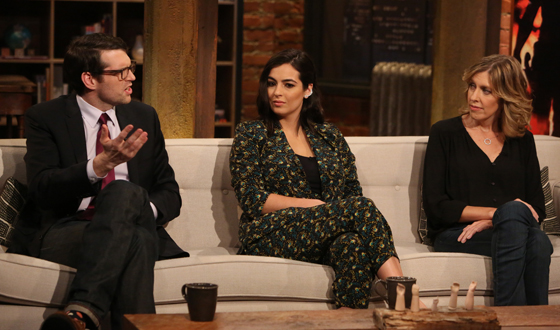 Want more Talking Dead? Watch these exclusive video highlights and a bonus scene featuring Chris Hardwick and his guests, Alanna Masterson (Tara), Co-Executive Producer Denise Huth and actor Timothy Simons (Veep).
Bonus Scene: Talking Dead: Episode 512
Denise Huth shares her favorite moment on the show, Timothy Simons picks who he thinks should lead the crew and Alanna analyzes Carl and Enid's relationship in Episode 512.


Highlights: Episode 512: Talking Dead: Andrew Lincoln's Beard
Alanna Masterson and Denise Huth describe the cast's reactions to Andrew Lincoln shaving his beard.


Click here to see photos from the latest episode of Talking Dead.
Powered by WPeMatico