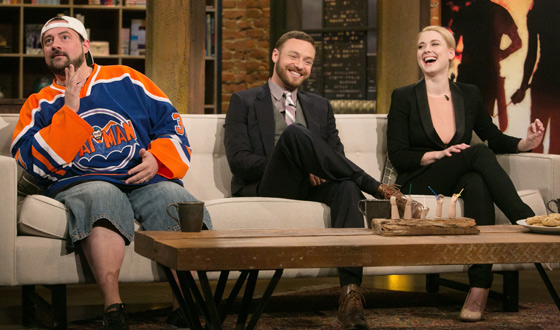 Want more Talking Dead? Watch these exclusive video highlights and a bonus scene featuring Chris Hardwick and his guests, Ross Marquand (Aaron), Alexandra Breckenridge (Jessie) and superfan Kevin Smith (Comic Book Men).
Bonus Scene: Talking Dead: Episode 513
Alexandra discusses Rick's interest in Jessie and the kiss in Episode 513, Kevin Smith talks about the differences between the Alexandrians and Rick's group, while Ross Marquand discusses the recruiting process for the new community.


Highlights: Episode 513: Talking Dead: Rick and Jessie
Alexandra Breckenridge, Ross Marquand and Kevin Smith discuss the Rick and Jessie's relationship.


Click here to see photos from the latest episode of Talking Dead.
Powered by WPeMatico