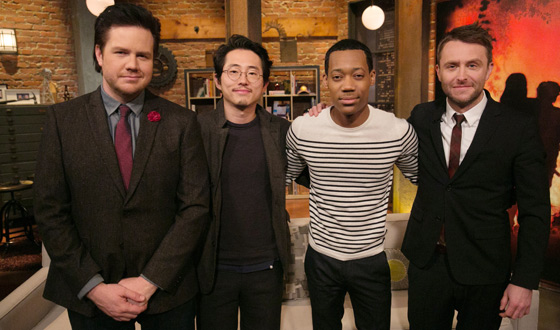 Want more Talking Dead? Watch these exclusive video highlights and a bonus scene featuring Chris Hardwick and his guests, Josh McDermitt (Eugene), Steven Yeun (Glenn) and Tyler James Williams (Noah).
Bonus Scene: Talking Dead: Episode 514
Josh McDermitt chooses a love interest for Eugene; Tyler James Williams shares his favorite thing about working with Andrew Lincoln; while Steven Yeun guesses what job Glenn would have if the apocalypse didn't happen.


Highlights: Episode 514: Talking Dead: Props on The Walking Dead
Steven Yeun, Tyler James Williams and Josh McDermitt discuss one of the more interesting props featured on Episode 514 of The Walking Dead.


Click here to see photos from the latest episode of Talking Dead.
Powered by WPeMatico