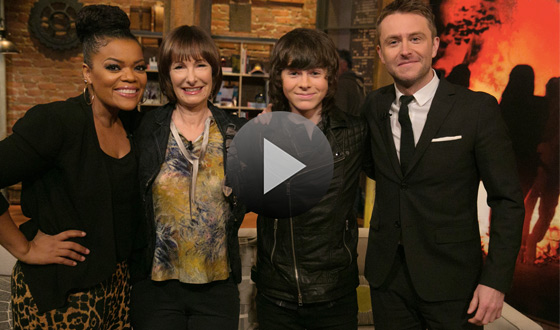 Want more Talking Dead? Watch these exclusive video highlights and a bonus scene featuring Chris Hardwick and his guests, Chandler Riggs (Carl), Executive Producer Gale Anne Hurd and Yvette Nicole Brown.
Bonus Scene: Talking Dead: Episode 515
Chandler Riggs analyzes Michonne's impact on Carl, Gale Anne Hurd explains how she would run Alexandria, while Yvette Nicole Brown discusses Sasha's current state of mind.


Highlights: Episode 515: Talking Dead: Working With Babies
Chandler Riggs discusses what it's like working with the child actors that play Judith.


Click here to see photos from the latest episode of Talking Dead.
Powered by WPeMatico